Driving around Lahore in the middle of summer or cool smoggy winters can be tough, people flock especially on festivals to Lahore all over the country to visit incredible and historical sites in Lahore, eat at some of the best restaurants in Lahore everyone who lives in the Lahore seems to always be trying to enjoy for the weekend and everyone living outside the city is always trying to get in to enjoy the weekend.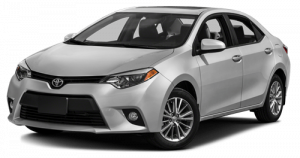 Benefits of Renting a Honda Civic, City or BRV 7 Seater
Luckily Pace Rent a Car Lahore has covered with the perfect rental Honda Civic, City and Toyota Corolla for exploring and escaping beautiful and safe travel in Lahore.
Fuel efficient Toyota Corolla
When traveling around the city there are a few things that you have to keep in mind such as how far you're going and what you're going with your family and friends. The CNG kit and latest engine in the latest civic make it one of the most fuel-efficient rent cars offered in Lahore.
User-friendly
People have a lot to deal with living in busy Lahore, unreasonable traffic and crowd, never-ending construction of roads and bridges, the unreliable public are a few problems. It's no wonder a lot of residents want to spend their travel safe and steady especially on long routes traveling. It is better to avoid these problems by renting Honda civic, City or Toyota Corolla in Lahore by Pace Rent a Car to make your travel and easy with a trained chauffeur making it more reliable and fast to travel.
Legs Space
If you're visiting family or are headed for a weekend destination space in the latest civic is non-comparable to none so you can assure that all of your luggage and your all goodies will fit with room for your friends too. If you're looking for a Honda Civic, City BRV 7-seater and Toyota Corolla is the perfect rental car to get you safely having enough room for you and your friends.
Navigation system
The entertainment system may be one of the best things about this car, seamlessly integrates your phone, and your music to enjoy fully while traveling and has an incredible system that allows you to navigate traffic and construction with ease. The navigation system is incredibly important for people who are not used to driving and unaware of the routes. Streets turning into different ways left turns and right turns signs on every other block can make things a little confusing but the Honda Civic will have you navigating the Lahore streets like a pro.
Service and cost-efficient
Pace Rent a Car Lahore is able to help all their valued clients offer a wide range of quality cars wherever you plan on traveling around Lahore. There are also no extra fees to cancel or make changes to your booking of the latest Honda Civic, City and Toyota Corolla. They are able to negotiate even lower car rental rates than if you went directly to find a better deal for the same vehicle, dates, and locations from this recognized car hire company in Lahore.
Luxury Toyota Corolla For Rent in Lahore
To make sure that you have a safer and more pleasant time on the road Pace Rent a car offers the best safe vehicles with trained chauffeurs to provide the best travel and not be able to forget.